Twice a year we publish 2,500 copies of our newsletter. These are distributed throughout Sandycove and Glasthule by our team of over 60 volunteers.
In light of social distancing recommendations and coccooning, and to ease the burden on our distributors, the committee decided that we would produce an online only version of the newsletter ie we would not get it printed. You can see this here: https://issuu.com/liammadden7/docs/sgranewsletter0520_a.
After the newsletter was finished the committee decided to print a small batch of newsletters. You can pick up your free copy from Eamonn's Bookshop in Sandycove.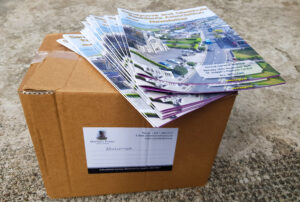 The May newsletter usually contains the membership application form which traditionally would be brought with payment to our AGM. This process has now been brought online. You can now pay your membership subscription through the following link: