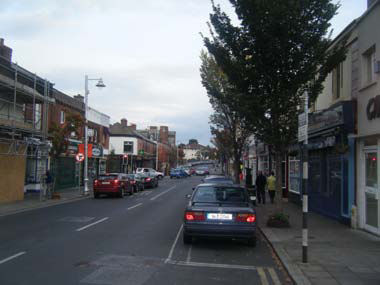 In Sandycove and Glasthule, all on a street of one kilometre (shorter than Grafton Street in Dublin):
Butchers, grocer, supermarket, hairdressers, pharmacies, car sales garages, cake shop, bakery, bookmakers, auctioneers, public houses, beauty salons, florists, curtain and drapery shop, boutiques, wine merchants, dentists, doctors, bookshop, veterinary surgeon, post office, restaurants, cafés, late night shops, fish and chip shop, solicitors, dry cleaners.
Have we left anyone out? Please let us know.